Each of our consultants has a specialist area within the pharmaceutical life cycle; this allows them to be experts in their individual field.
Please view below a collection of our team members.
Steve Kerassitis
Steve Kerassitis is the Managing Director of Haybury, and holds a degree in Politics and Economics from the prestigious Melbourne University. He has recently taught as a guest lecturer at the Business School of Brighton University.
Steve is a highly experienced sourcing and talent management professional with extensive success in executive search, interim management and large-scale projects.
With a dedicated and long-standing team at Haybury, Steve is an inspirational leader who has created teams able to take on even the most niche assignments at the global level, ensuring a fast response with open communication.
Francesca Lidbetter
Francesca is a dedicated Head of Executive Search and leads multiple teams at Haybury, each dedicated to the different vertical specialisms within Life Sciences.
She received a Bachelor's of Science in Biochemistry from Bristol University and has enjoyed driving success in Global Executive Search for over 11 years.
She is practised at carrying out executive-level searches within niche scientific specialities and has supported organisations from VC-backed, Biotech's to large global companies.
Transparency, integrity and professionalism are attributes that she brings to all aspects of her work.
Francesca guides teams in sourcing senior-level talent across Europe, the USA and Asia. Her experience ranges from Director and Vice President to C-level opportunities across a number of specialisms in drug development.
Vicki Taggart
Vicki is a Senior Business Unit Head specialising in Medical Affairs and Regulatory Affairs, Health Economics, Market Access, Marketing, Sales and Commercial. She has pursued an extensive career within the recruitment industry, assisting biotechnology, medical device and pharmaceutical companies in attracting senior executive talent.
Her expertise lies in placing VPs, Directors and senior management. Vicki works both for clients searching for new team members and for executive candidates looking for a discreet, confidential approach to their personal career development.
With an extensive network throughout EMEA and the USA, Vicki is able to identify the best possible people in the market for new opportunities. She has an unrivalled reputation for exceeding expectations and providing an outstanding and reliable service to her clients and candidates.
Camille Lafon
Camille is the Head of the Operations department at Haybury. She leads a dedicated team who specialise in Business Administration, Social Media & Marketing, HR, Talent and Finance.
As part of the wider senior leadership team, she provides assistance and insight to a variety of company projects.
Julie Sinfield
Julie is a dedicated People & Culture Partner with an extensive 20-year background working in HR across a number of different industries. She is responsible for the full employee life-cycle and leads the continuous improvement of our people-focused culture at Haybury.
Julie is passionate about further developing and enhancing the overall employee experience, helping support everyone at Haybury to be the best version of themselves and to give them a platform to grow. At Haybury, our people mean everything, our culture is crucial! We have a dedicated, friendly, supportive, inclusive and collaborative team, we celebrate together, and we make sure we have lots of fun along the way. Julie will continue to help enhance a great culture and a working atmosphere where everyone has a voice, is valued and their ideas are respected as we continue to grow the team with top talent.
Julie is highly motivated, and her strengths include coaching and  developing others so they shine, proven experience in developing managers, supporting senior leadership teams with growth plans and she loves to be super supportive to everyone in the team. She has a passion for all things people-related, she is keen to share her experiences and new ideas with everyone in the team in order to deliver the best results for employees and the business.
Haybury | We make People our Purpose.
Natasha Cheriton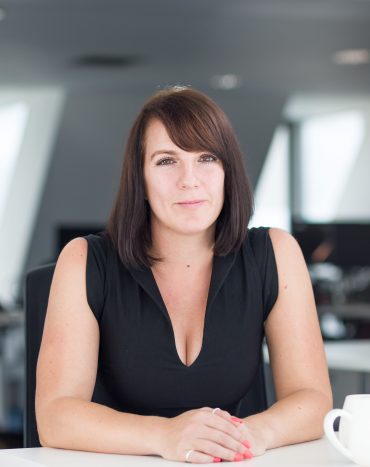 Natasha is a Talent and Development Partner at Haybury. She has successfully progressed her career from global search into internal talent. Her strengths lie in attracting and retaining the best talent available and constantly strives to implement new initiatives to support with company growth, staff development and retention.
With her background in global search working within life science market, she has developed the tools and insight to create and implement effective and people-focused training and development.
Oliver Doodson
Oliver is the Head of Finance at Haybury and holds a degree in accounting and economics.
Oliver has worked in international recruitment for over a decade and uses this experience to help deliver the best service to our candidates and clients.
Kate Devlin
Kate is a Business Unit Head managing the Interim Division within Haybury. With over 15 years recruitment experience specialising In Procurement and Change Management, Kate has a strong network across the Procurement, Medical, and Digital & Creative sectors.
Kate is adept at creating strong, collaborative, and effective relationships with clients. She is a natural communicator and an innovative problem solver who enjoys working with clients to map out their needs, offering expert advice allowing Haybury to provide first class recruitment solutions.
A strategic thinker, Kate understands the importance of being able to flex and adapt in response to the changing landscapes of her clients. Kate has a genuine interest in how different businesses and people click and is determined to add genuine value to every organisation she works with.
Hafsa Hamza
Hafsa is a highly motivated Senior Client Partner at Haybury. Hafsa has a strong background in Executive Search and extensive experience in advising and delivering diverse and strategic talent resourcing solutions for senior, niche and highly confidential searches within the Pharmaceutical and Life Sciences sector.
Hafsa's core specialist areas include: Medical Affairs, Medical Communications and Market Access. Hafsa partners closely with her clients and candidates and takes a bespoke, tailored and committed approach to every search. Integrity, empathy, dedication, and adaptability are at the core of her practice.
With her in-depth knowledge of the market and widespread Global network of pharmaceutical professionals, Hafsa is able to recognise the best possible talent in the market for new opportunities and is able to provide a high quality and unparalleled service to her clients and candidates.
Emma Nayani-James
Emma is a Team Lead with managerial responsibility of the Executive Search Delivery Unit. Leadership of Search Consultants, with a focus on coaching, upskilling, mentoring, and planning of L&D.
The Delivery Unit provides Clients with the highest quality Executive Search service, by successfully headhunting niche and senior talent across the Pharmaceutical and Life Science Industries globally.
Having played a key role in the strategy, creation of processes, and implementation of our Delivery Unit for Executive Search, Emma's focus is to lead the Unit.
Emma ensures that everyone in the Delivery Unit has the skills to provide excellent service to our Clients' projects, by providing new starters with onboarding, coaching, and mentoring; in addition to upskilling and developing the established team.
Having been at Haybury now for >4 years' and progressing within the business, I really see the importance of people development, and therefore, I encourage opportunities for growth.
Hattie Davies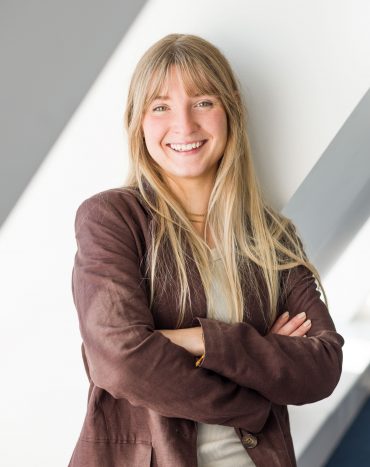 Hattie is a Senior Client Partner who holds global experience across the Pharmaceutical and Life Sciences arena, specifically within CMC and Technical R&D. Her track record demonstrates a dedication to complex, senior level roles, and her network is comprised of leaders in the development and manufacture of ATMPs and biologics.
Hattie's extensive industry knowledge enables her to source and secure the top talent in the market, particularly within niche or evolving fields. Her consultative approach allows her to offer the highest quality support to clients, from start-ups to global pharmaceutical organisations, whom with she partners closely to develop bespoke solutions to challenging hires.
Reuben Riisager
Reuben is an experienced Associate Client Partner who works Globally, assisting pharmaceutical, biotechnology, CRO and medical device companies in attracting senior level talent ranging from Executive Director to Senior Management.
Reuben specialises in a number of business sectors including HEOR, Market Access, Pricing, Reimbursement, Medical Affairs, Medical Information, Regulatory Affairs and Sales and has a acquired a wealth of knowledge in all phases of product development across a board range of therapeutic areas.
With a widespread network throughout EMEA and the USA, he is able to recognise the optimum candidate for a wide range of clients. He has a genuine passion to provide the highest quality consultative service and an exemplary reputation for exceeding expectations and providing an outstanding and reliable service to both candidates and clients.
Luke McGahan
Luke is an internationally experienced executive search consultant, with an educational background covering psychology, law and philosophy & ethics. Luke brings an energetic and professional approach to executive search.
Luke currently sits within the Executive Search Team at Haybury, where he supports Pharmaceutical, Biotechnology, Medical Device and MedTech organisations to execute retained mandates across Clinical Development and Sciences, Translational Medicine and Clinical Operations Globally.
Detail and solution-oriented, proactive and reliable, Luke is passionate about the insights, development and innovation life-sciences can offer to the world and individuals, and he relishes the opportunity to provide exceptional, senior level executive search.
Loren Cardy
Loren is a creative Principal Search Consultant with a devotion to supporting her clients on freelance, interim and fixed term contract assignments, delivering and headhunting the best possible talent across the Pharmaceutical and Life Science market.
With specialisations in IT, Data and AI/Machine Learning, Loren is known for her tenacity and ability to collate her market knowledge and network into engaging with the top clientele and candidates within these areas.
She is passionate, with a strong reputation in having her clients and candidates' best interests at heart whilst still delivering the highest quality of service with her ability to perfectly match the best professionals into mid-senior level opportunities.
Eleri Morgan
Eleri is an experienced Client Partner within Haybury's Interim department, working globally with Pharmaceutical, Biotechnology, CRO, MedTech and Medical Device companies. She is committed to providing solutions and creating opportunities through innovation and collaboration.
Eleri specialises in a variety of business sectors including Digital, Marketing and Creative within the Interim market.
With a widespread network throughout the UK, EMEA and the USA, Eleri is able to identify the best possible talent in the market for new opportunities. She has a genuine passion to provide the highest quality services and an exemplary reputation for exceeding expectations, providing an outstanding and reliable service to both candidates and clients.
Danielle Prior
Danielle is a Contractor Support Specialist working with the Interim team at Haybury. Danielle has worked within the Recruitment Industry for 8 years specialising in Interim roles covering Life Sciences, Biotechnology, Pharmaceutical, Renewable Energy, Commercial and Social Care.
Danielle is an integral part of Haybury's Interim department, managing our many contractors from the offer stage through to the completion of their contract. In addition, Danielle also manages Haybury's compliance, ensuring that Haybury processes adhere to current legislation and our clients' requirements. Her diligence and eye for detail ensures Haybury remains a reliable and trustworthy specialised search consultancy.
Stephanie Holmes
Stephanie is an Engagement Specialist at Haybury- specializing in digital content creation which elevates and increases company brand awareness. She is responsible for producing case studies, industry insights, testimonials, pitches, and talent attraction materials which convey both company success and track record as well as the business' core values.
Additionally, Stephanie supports Haybury's internal recruitment and onboarding processes. She is involved with the company's learning and development strategy.
Prior to this, Stephanie gained extensive research and executive search experience- providing clients with strategic talent solutions, including, competitive insights, market mapping, and complex high-level search.
Stephanie has a proven track record of successfully delivering shortlist and insight reports to major global clients across multiple industries. She is committed to providing an exceptional experience for both her candidates, clients, and colleagues throughout the full life cycle of her projects.
Lucy Kenward
Lucy works as a Senior Administrator at Haybury, an international Search Firm specialising in the pharmaceutical industry. Lucy works closely with the Operations team offering expert assistance and administrative support across all areas of the business.
Lucy is passionate about offering proactive support for her colleagues and thrives on her contribution to the successes of the team at Haybury. She prides herself on her communication skills, her positive outlook, and her enthusiastic approach, happily taking on any task or project to help add value for Haybury.
Lucy has enjoyed a diverse career within the field of business operations and administration; she has worked in a range of sectors gaining valuable experience in the creative industries, marketing, healthcare, and pharmaceuticals.
Leon Kampriliants
Leon is a reliable, self-motivated and committed Administration Expert at Haybury.
He holds a degree in Law, which combined with his experience in background employment screening, gives him valuable analytical skills and a superb eye for detail.
From his previous experience as a Candidate Screening and Research Coordinator, he is adept at working in a fast-paced environment whilst ensuring all tasks are completed to the highest standard. In addition to his outstanding organisational and research skills, Leon is a positive person with a can-do attitude, who is not afraid to accept responsibilities and provide exceptional support to his team.
Tehya Dempster
Tehya is a Business Administration Assistant at Haybury, an international Search Firm specialising in the pharmaceutical industry.
Tehya is an integral member of the operational team, her enthusiasm to learn from and support her Haybury colleagues has honed her administrative skill set. She excels working in a fast-paced environment, tackling tasks with efficiency and precision, relishing any challenge that comes her way. Tehya is highly detail-oriented, consistently producing work of the highest standard, exemplifying Haybury's reputation for quality.
Rachael Atkinson
Rachael is an Social Media and Marketing Assistant at Haybury and is a hardworking, diligent member of the Operations team.
She is well versed in multitasking, efficiently handling the branding, social media and design work for the company, as well as taking on a wide range of administrative tasks. Rachael has a passion for creative tasks and her keen eye for details, formatting, and design help ensure Haybury produce work of the highest quality.
Jack Causton
Jack joined Haybury as an Administrative Assistant after completing an apprenticeship in Business Administration.
Jack has acquired an impressive range of administrative experience working within Haybury's Operations department. He is a valued part of the team, bringing a pro-active, organised, and enthusiastic approach to a wide range of tasks.