Each of our consultants has a specialist area within the pharmaceutical life cycle; this allows them to be experts in their individual field.
Please view below a collection of the Senior Team members.
Francesca Lidbetter
Francesca is a dedicated Business Unit Head, leading teams working exclusively in Research & Development, Technical Research & Development/Manufacturing and Clinical Research. She is practised at carrying out executive-level searches within niche scientific specialities.
As a biochemist by training, Francesca has a scientific insight that enables her to match an individual accurately to the right opportunity, resulting in success for candidates and clients alike. Transparency, integrity and professionalism are attributes that she brings to all aspects of her work.
Francesca sources senior-level talents across Europe, the USA and Asia. Her experience ranges
from Director and Vice President to C-level opportunities across a number of specialisms in drug development.
Particular areas of focus include, but are not limited to, Cell and Gene Therapy, Translational Research, Translational Medicine, Drug Discovery, Preclinical Development, Formulation, Analytics, Process Development, Manufacturing, Pharmaceutical Development, Engineering, Biologics Development, NCE development.
Sally Taylor
Sally is a dedicated Principal Client Partner focused solely in Interim Management. Here to uncover talent for positions that are considered urgent and hard to fill. A tenacious recruiter, Sally has an established, global and extended network includes professionals who are in high demand.
Sally is an expert in identifying the best possible people in the market for new opportunities and supporting her client's needs with the best solution on an interim basis. A tenacious recruiter, Sally has proven capability in delivering high-calibre interim solutions for complex requirements within Marketing and Brand Management, Medical Affairs, Clinical Development, Technical Research & Development, Pharmacovigilance, Drug Safety and Mergers & Acquisitions.
Scott Springall
Scott is a Principal Client Partner with over 10 years' experience in the international executive search field, focusing on Pharmacovigilance and Quality Assurance. Leading a team of expert consultants and personally managing retained searches to identify best-in-class talent for high-impact technical and leadership roles across the life sciences sector, globally.
Typical mandates include QPPV, Drug Safety Physician, Pharmacovigilance Director, Global Head of Clinical QA and Head of Audit Strategy.
With an international network of contacts and search expertise across the life sciences sector, Scott is ideally places to meet the business, strategic and science related needs of both established and emerging healthcare businesses.
Shen Mawani
Shen is a successful Senior Client Partner specialising in Interim Management for Clinical Operations, Clinical Trial Supplies and Biometrics at the global level. She holds a BSc (Honours) in Pharmaceutical Chemistry and has over 10 years' experience within the recruitment industry.
Specialising specifically in Interim and contract roles, Shen is able to use her extensive network and adaptability proactively to secure the best people in the market for her clients across Europe, the USA and Asia on an interim basis.
These skills give her a significant edge over her competitors and she is highly respected by both candidates and clients.
Steve Kerassitis
Steve Kerassitis is the Managing Director of Haybury, and holds a degree in Politics and Economics from the prestigious Melbourne University. He has recently taught as a guest lecturer at the Business School of Brighton University.
Steve is a highly experienced sourcing and talent management professional with extensive success in executive search, interim management and large-scale projects.
With a dedicated and long-standing team at Haybury, Steve is an inspirational leader who has created teams able to take on even the most niche assignments at the global level, ensuring a fast response with open communication.
Vicki Taggart
Vicki is a Business Unit Head specialising in Medical Affairs and Regulatory Affairs. She has pursued an extensive career within the recruitment industry, assisting biotechnology, medical device and pharmaceutical companies in attracting senior executive talent.
Her expertise lies in placing VPs, Directors and senior management. Vicki works both for clients searching for new team members and for executive candidates looking for a discreet, confidential approach to their personal career development.
With an extensive network throughout EMEA and the USA, Vicki is able to identify the best possible people in the market for new opportunities. She has an unrivalled reputation for exceeding expectations and providing an outstanding and reliable service to her clients and candidates.
Natasha Cheriton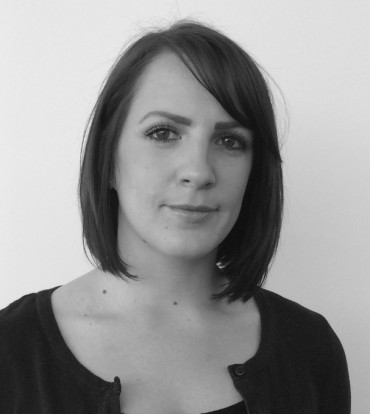 Natasha is a highly motivated Business Unit Head specialising in Interim Management exclusively within Procurement, Supply Chain, Quality Assurance, Finance in Europe, the USA and ROW.
She has played an instrumental part in providing interim solutions for her clients with a total commitment to client satisfaction. Natasha's approach is consultative, solution orientated where she has been successful in building strong, cohesive relationships with the best leadership teams.
Natasha is a thorough, diligent and personable professional who has a proactive approach in researching her market. These methods allow her to fully understand her client and candidate's needs, providing them with succinct but thorough information. Her delivery is consistent and timely and this is highly visible with technical roles and interim requirements which she is an expert in supporting.
Victoria Tee
Victoria is a committed and experienced Senior Search Consultant. She is passionate helping organisations accelerate their strategies. She works exclusively within Business Development & Licensing, Strategic Portfolio Management and Business Optimisation within Europe, the USA and APAC. She has a proven track record placing professionals in this highly specialist and complex area and is passionate about helping organisations maximise their potential.
She works diligently and proficiently on Head, VP and director level positions and goes to great lengths to ensure that she is always at the forefront of her industry. Victoria's network includes a vast array of established professionals as well as tomorrow's industry leaders.
Laura Warburton
Laura is a Senior Client Partner and holds a BA honours degree, in Business Studies with over 12 years' experience, being based in both the UK and Australia and working globally.
She has demonstrated success in leading effective search strategies, managing client relationships and developing strong networks. Laura has always established long lasting and rewarding relationships with high profile organisations, working diligently for her clients to place senior level individuals into key international roles.
Laura is thorough, communicative and has a personable and proactive approach. She can provide strategic solutions whilst offering a discreet, confidential service for both clients and candidates alike.