Haybury is an award-winning employer headquartered in Brighton, United Kingdom.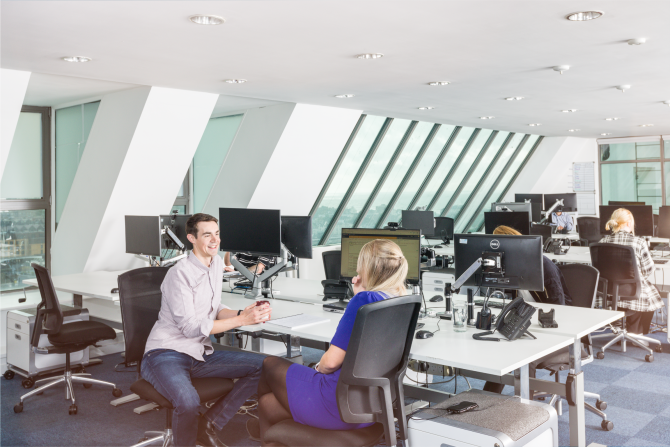 We recognise the importance of having a strong team of individuals – individuals who, working together, inspire a sense of allegiance and a drive for success.
We pride ourselves on providing a unique service to our clients and candidates that demonstrates the highest levels of quality, integrity and professionalism.
Each of our consultants has a specialist area within the pharmaceutical life cycle; this allows them to become experts in their individual field.
Due to expansion, we are looking for dedicated individuals who share our values and feel compelled to join our successful team.
Above all, we are looking for a positive, can-do attitude.
Haybury offers an unparalleled environment. We invest greatly in our staff and offer a wide range of benefits:
Comprehensive, continuous training programme covering both recruitment skills and the pharmaceutical industry
Development and career progression
Health cover and excellent benefits
Exceptional activities, rewards and incentives
At Haybury, we aim to create a working environment that attracts and retains quality employees whilst giving them every tool available to succeed in their position. If you believe you are up to the challenge and would like to join our team, we would love to hear from you.
Please send us your CV for a confidential discussion or view our current vacancies below.
---
We are hiring:
Senior Consultant
As a Senior Consultant at Haybury, you will be an established recruitment expert with a proven track record. You will have responsibility for key client relationships. Your achievements will display a level of excellence to which others aspire, and your earning potential will reflect this.
Consultant / Talent Acquisition Consultant
We welcome those with a scientific or recruitment background. As a consultant at Haybury you will work as part of a team and be responsible for a core portfolio of candidates and clients. Your role will include sourcing and interviewing candidates, attending client meetings, finding innovative ways of approaching clients' staffing needs and sharing knowledge and business leads.
Graduate Trainee Consultant
A graduate-entry position will provide you with structured training and practical experience in an educational and supportive environment. Contact us today to find out more about our graduate training scheme.